Cycling in Hardangervidda has been voted one of the most beautiful bike tours in the country.
Krossobanen Cable car
The start of the journey is truly unique; Northern Europe's first two-line cable car, the Krossobanen, takes you to the starting point at Gvepseborg, 883 meters above sea level.
Take time to visit the viewpoint at the upper station before embarking on your bike tour. Here you'll see a fantastic view over Rjukan, Gaustatoppen, and Vemork.
The bike tour begins with an approximately 2 km uphill climb. Many choose to walk their bikes up this initial stage before hopping on and starting the 30 km journey into Kalhovd Tourist Lodge.
The road beyond is gently rolling and well signposted. Along the route, there are several nice picnic spots and fishing lakes.
If you want to extend the journey, take a left at the junction by Kalhovd Tourist Lodge and cycle an additional 8 km to Synken. Here, you can take the MB Mårfjord boat into Mårbu Tourist Lodge and stay overnight.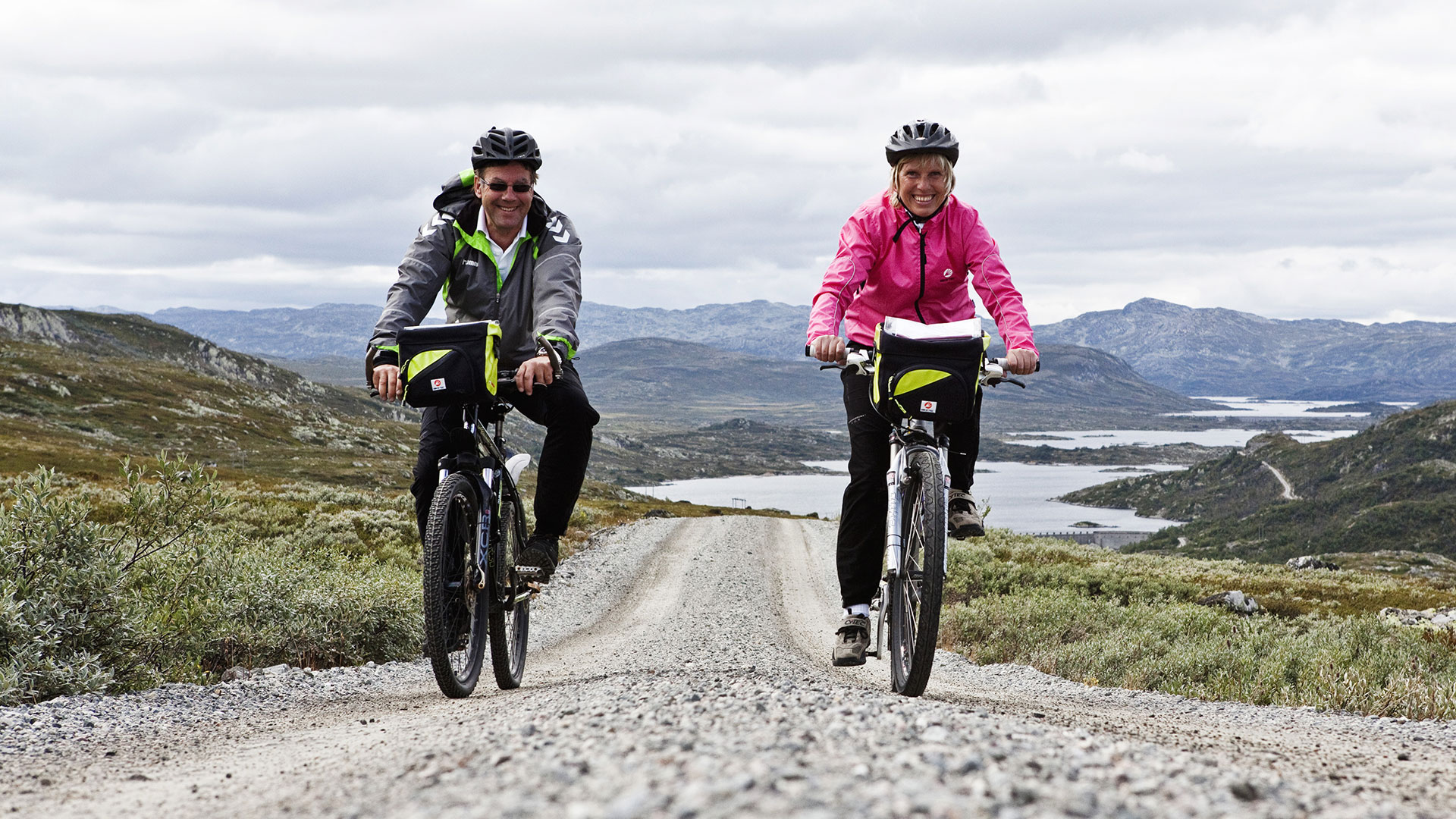 The return journey can go back the same way, or you can cycle via Atrå and back to Rjukan.
The distance between Kalhovd and Atrå is approximately 30 km, and it's mostly comfortable cycling, as there is a lot of downhill. Note that when you're about halfway through this stage, you'll come out onto a paved road where cars can come quite quickly. The bike tour from Atrå to Rjukan is along the national road and is a stage of about 25 km.
Bike Packages
Rjukan Tourist Office sells 3 different bike packages. Choose between a trip to Kalhovd, Mårbu, or a combination of both. Learn more about the bike packages here. Read more here.