The Hardangervidda National Park Route, also known as the Telemark Mountain Road (Fjellveien), will allow you to experience Hardangervidda and the the stunning mountains in Telemark in the spring, summer and autumn. It is perfect for exploring the area by car. 
Where is the Hardangervidda National Park Route?
The Hardangervidda National Park Route follows the mountain roads in Telemark. It runs from the Heddal Stave Church (Heddal stavkirke), past Tuddal and the mountain Gaustadtoppen, to the town of Rjukan. It continues to Rauland through Skinnarbu by the Møsvatn lake, and alongside the Totak lake through the Arabygdi village to Haukeli and the Haukeli Mountain. There are several ways to access the Hardangervidda mountain plateau along the route.
The route is marked as "Fjellveien i Telemark". It has multiple information boards with maps that show you where to find the main points of interest along the way!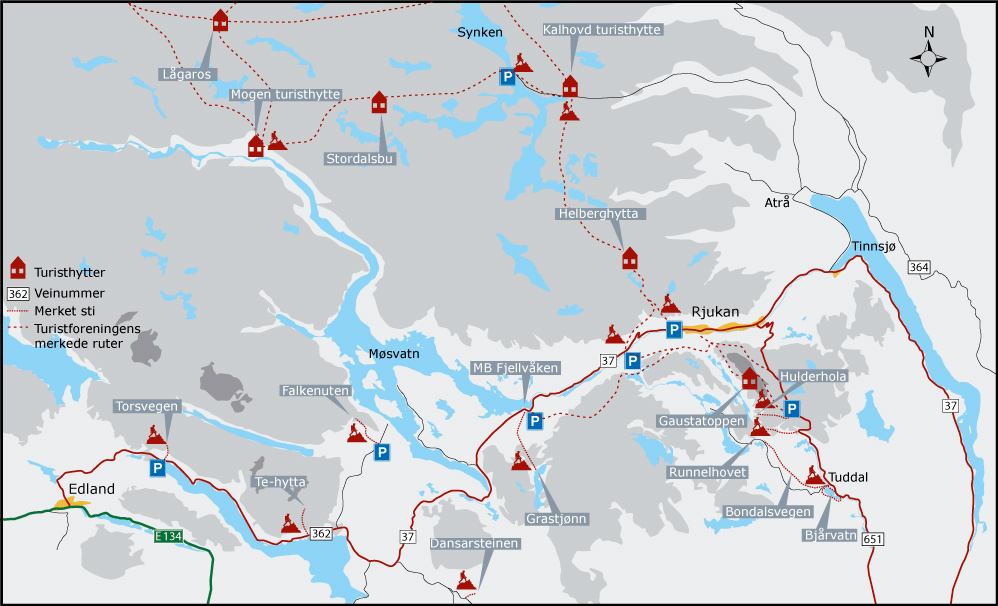 Enjoy the magnificent scenery along the route:
the mighty Gaustatoppen, the tallest mountain in Telemark
Hardangervidda – the largest high mountain plateau in Northern Europe
Enjoy the grand view at the observation points  along the route
The mountain passage between Tuddal and Rjukan, between Rjukan and Rauland, and across the Haukeli Mountain
Traditional mountain village communities with old farms in Tuddal and at Rauland
The small town with distinctive architecture at Rjukan
Valleys, lakes, rivers and waterfalls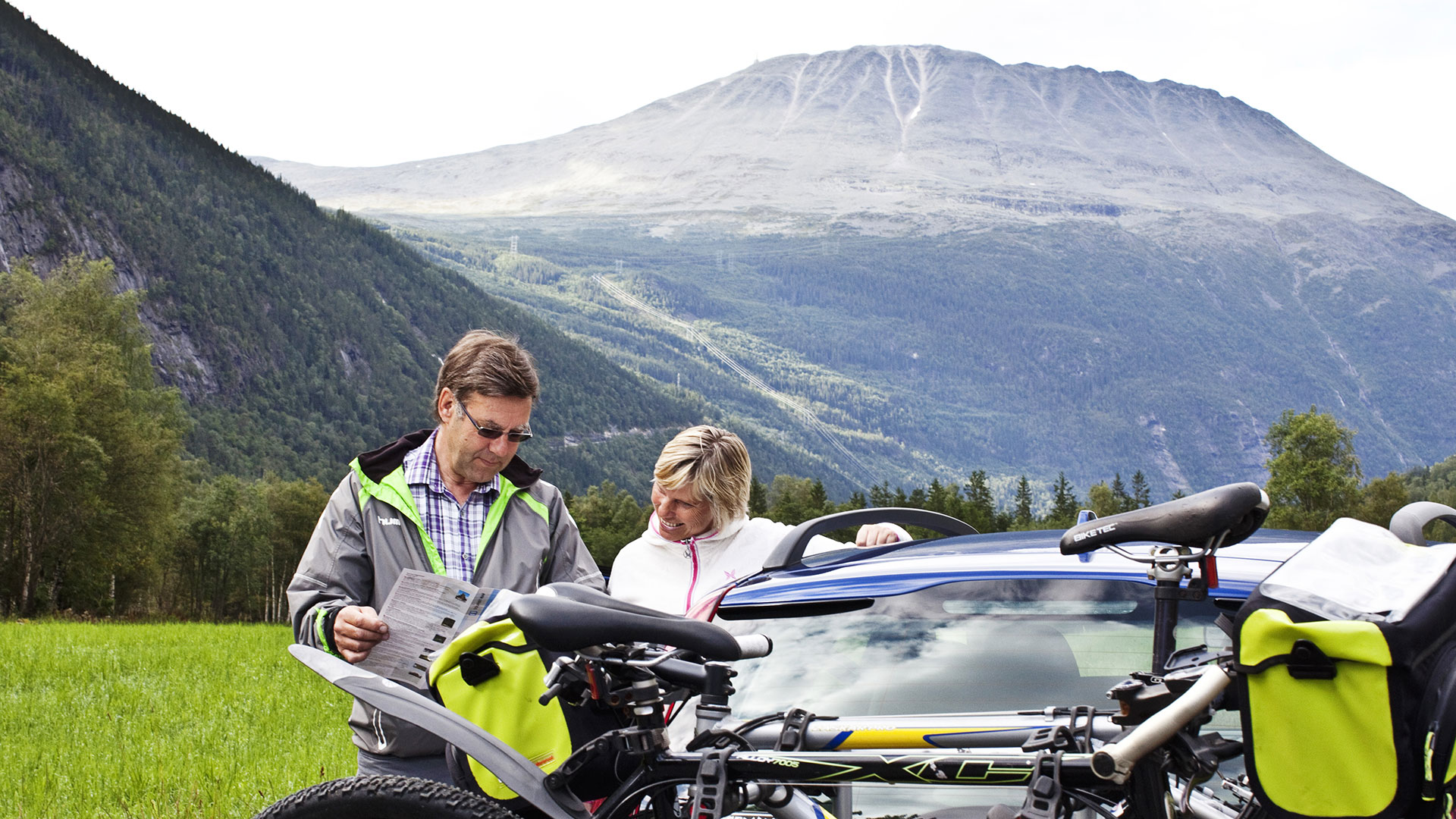 There are several options for things to see and do along the route:
Join one of the guided tours
What will you see along the National Park Route?
Here are some suggestions for holidays by car along the National Park Route. Pick the one that appeals to you!
Plan your holiday by car now! praktiske tips til planlegging.
Enjoy your journey along the National Park Route – the Mountain Road of Telemark!