Experience a mix of traditional and modern Telemark culture on this road trip along the national park route. Perfect weekend getaway for the art and culture enthusiasts!
Highlights:
See the largest preserved medieval church in the country, Heddal Stavkirke
Enjoy beautiful cultural landscape with old farms on Rauland
Day 1 Heddal – Rjukan
| | | | |
| --- | --- | --- | --- |
| Journey from – to |  Veg/nr | Km | Time |
| Heddal – Sauland |  E-134 | 17 | 15 min |
| Sauland – Tuddal – Dal (Rjukan) |  FV 651 | 62 | 50 min |
| Dal – Tinn museum (Rjukan) |  RV 37 | 2 | 5 min |
| Total, day 1 | | 81 |  1h 10min |
Heddal Stave Church
The trip starts in Heddal. Here is a visit to Heddal Stavkirke. Heddal Stave Church was built around 1250 and is the largest of the 28 preserved medieval churches in Norway. Open during the summer season.
After Heddal, continue along E134 to Sauland, follow FV651 towards Rjukan and Gaustatoppen to the next stop: Tuddal Bygdetun.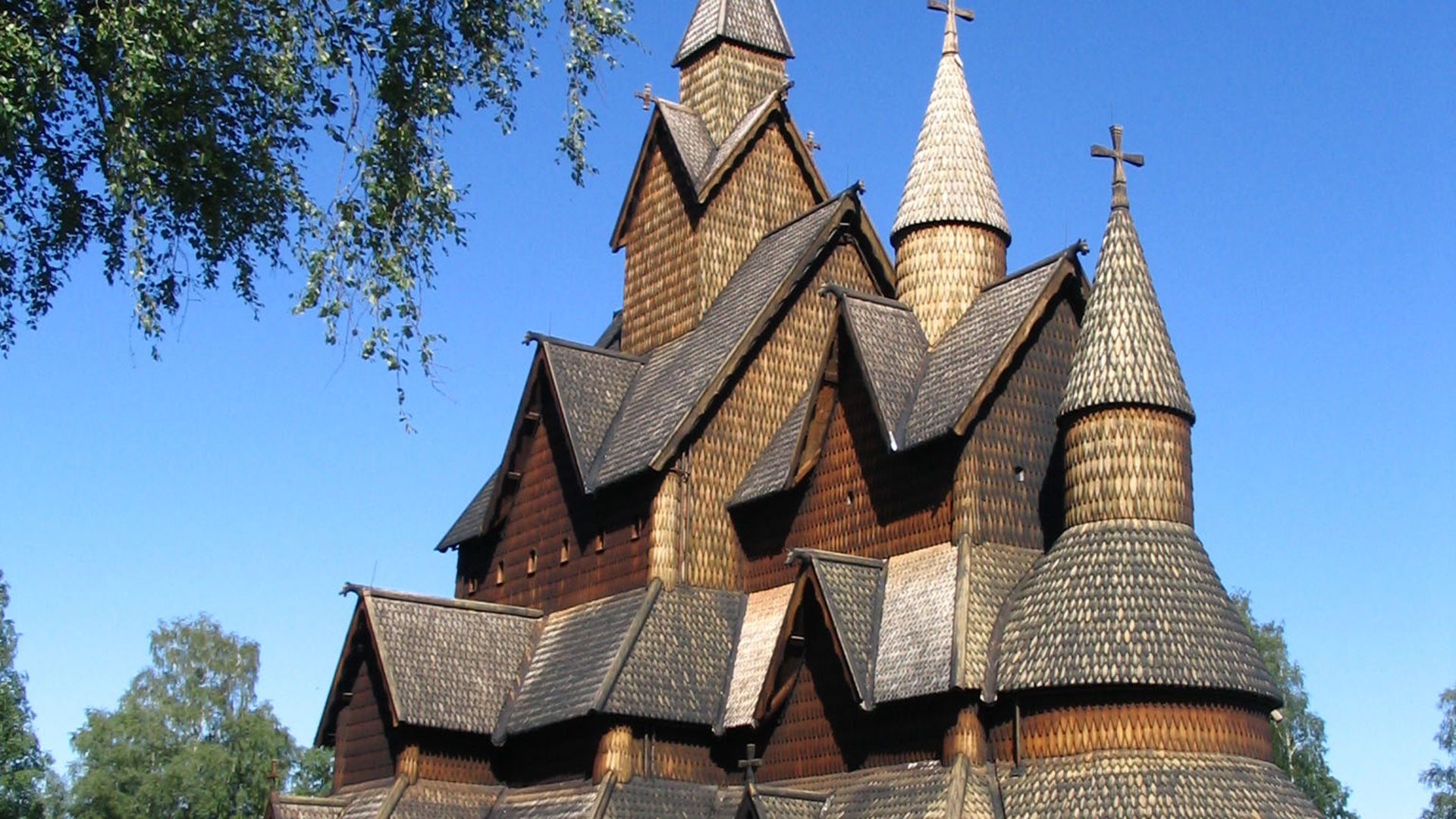 Tuddal Bygdetun
At the Tuddal Bygdetun you can see how the locals have built and lived through the ages. Here you will find many different types of wooden houses from the mountain village, and you can come into them to see how people lived earlier. Open high season summer.
From Tuddal you continue along the summer road over the mountain, where you can enjoy the sight of a high mountain landscape where Gaustatoppen thrives as a lone mountain mare.
Tinn museum
In the middle of the industrial city of Rjukan you will find Tinn Museum. Here you can get an insight into the old peasant community. The buildings tell about building history from before the black dawn and until 1900, and buildings are situated on a cozy tuna. Open during the summer season.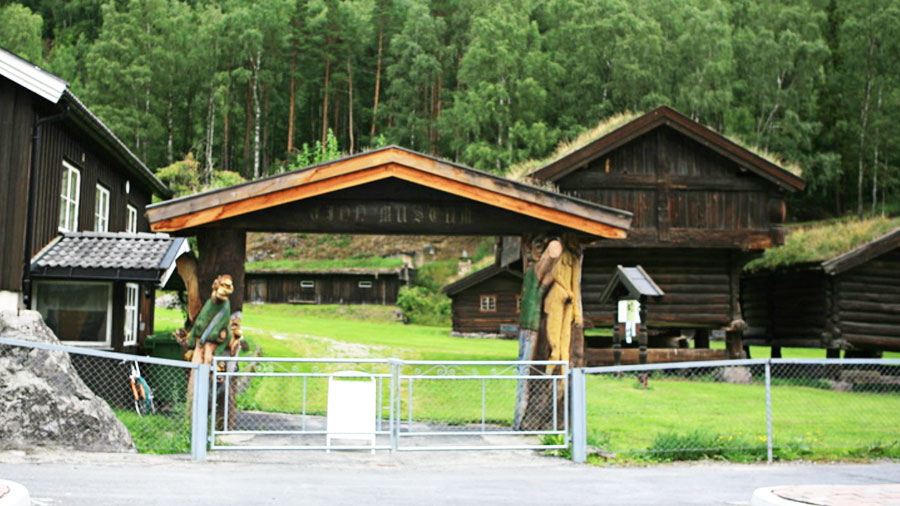 Accomodation
Day 2 Rjukan – Rauland
| | | | |
| --- | --- | --- | --- |
| Journey from – to | Veg/nr | Km | Time |
| Rjukan – Rauland sentrum | RV 37 | 47 | 45 min |
| Rauland sentrum – Telemarkstunet | RV 362 | 0,5 | 2 min |
| Total, day 2 | | 47,5 | 47 min |
From the small city Rjukan to mountain village of Rauland
Day 2 starts with a varied drive from the small town of Rjukan and across the mountain to the mountain village of Rauland. Here are exhibitions, museums and beautiful cultural landscapes with old farms waiting for you. As you approach Rauland center, you drive through Austbø  with beautiful old farms.
Modern arts and coffeebar
In the middle of Rauland center look for the "Sondov" house. Here you find Katharinas Kafé
exhibitions with modern arts
gallery store
coffee bar
From Rauland center you follow RV 362 towards Haukeli. Take off at Raulandsakademiet and Telemarkstunet after 0.5 km.
Genuine crafts and fresh stone bread
Next to Raulandsakademiet you will find Telemarkstunet, a nice and cozy yard with log buildings:
big craft sales
stone oven bakery with fresh baked goods
café
free concerts (often folk music) in the summer season
Lows, loft and other wooden houses, which are replicas of old houses from Rauland, create a nice frame around the yard. Here you can go to one of the craftsmen, maybe a silversmith or a woodcutter, to see how they work.
Mountains, water and old farms
After Telemarkstunet, drive back on rv 362. Take the Haukeli road and after 0.5 km you will arrive at Hadland. Here you can enjoy the view of one of the most beautiful cultural landscapes of Rauland.